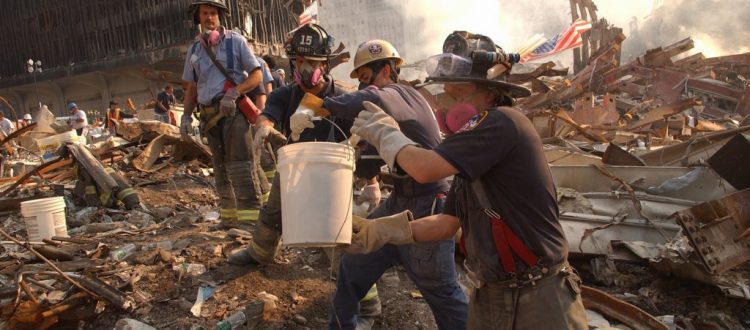 9/11 National Day of Service
We will always take this day to commemorate the victims of the dreadful terrorist attack of 2001. To honor the heroes who risked their lives and the ones who paid the ultimate price for the sake of our country. Following the attack, countless volunteer EMT workers, police, and firemen and women worked tirelessly to start the recovery process. I want to shed a light on those volunteers. Their actions did not go unnoticed, and we thank and appreciate their efforts on that day and weeks after. Nearly 3,000 people lost their lives and of those, 400+ were emergency workers responding to the attack. Some were active duty while others were retired or volunteer.
In addition, some 1,600 patients from the World Trade Center Health Program reported having cancer in 2013, due to respiratory problems from the toxins in the air at Ground Zero. The program is for the 37,000 police officers, construction workers, sanitation staff and other New York employees and volunteers who aided in the cleanup of Ground Zero.
Stand United
The attack took a tremendous toll on all those directly affected, but the response of people around the country wanting to help their fellow Americans was unprecedented. The volunteers who aided in the cleanup and the support from foundations and individuals donating to relief and recovery funds was truly remarkable. Americans did not falter; instead, we united together and once again exhibited the resilient American way.
9/11 Day of Service
The nonprofit, 9/11 Day, was founded in 2002. They are responsible for the September 11th National Day of Service and Remembrance; which works to create a "tradition of engaging in charitable service on 9/11 as an annual and forward-looking tribute to the 9/11 victims, survivors, and those who rose up in service in response to the attacks."
I urge you to learn from the courageous leadership the emergency workers exhibited. Be a leader and an active member in your community. No matter how you spend today, remember those who served, volunteered, and risked their lives for their country. Acknowledge this day in history and the sacrifices that were made, but be forward looking and ask yourself what you can do for your community today for a better tomorrow.
Youth Volunteer Corps
This past Sunday, you could find our Youth Volunteer Corps(YVC) of Manhattan taking cookies and cards to the fire department and police stations of Manhattan. YVC is hosted by Flint Hills Volunteer center and focuses on promoting a lifetime commitment to service among youth ages 11-18.
Contact us to find out how you can be an active member in our community- be a part of YVC, volunteer for one of our numerous other organizations, or donate.